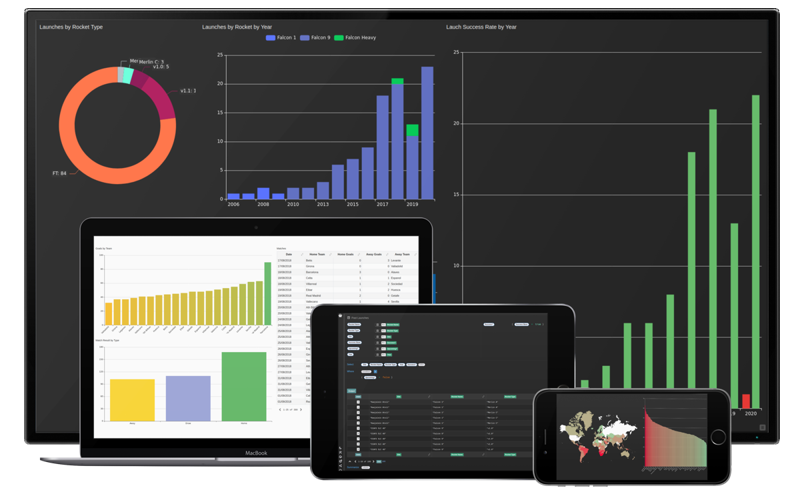 Make data work for you
Instadeq is the easiest way for individuals and teams to collaboratively analyze and share data, visualizations and dashboards.
Get up to date insights on any device.
How it Works
Select the data source
Inspect and manipulate incoming data
Configure aggregations
Pick a visualization
Share single charts or dashboards
1. Select Data Source
Select and configure the source of your data, you can consume data from a wide range of supported sources like Excel, Google Spreadsheets, CSV files, Databases, Message Queues, Logs, PubNub, Firebase, MQTT and Web Sockets.
2. Inspect Data
Visualize incoming data as it happens in the Data View section, see they flow or pause to inspect an entry in detail.
Rename fields, edit values, add or remove items from records or lists, define formulas, all from the Data View section.
3. Manipulate Data
Review data manipulation operations in the Changes View, edit or remove changes to get the data the way you need.
4. Configure Aggregations
Define how the incoming data should be aggregated by dragging and dropping fields from the Data View, see the aggregations update as data changes.
Pick a Visualization
Select a visualization from the list of available charts, instadeq filters the possible visualizations according to the type of aggregation have, explore the alternatives and select the best one.