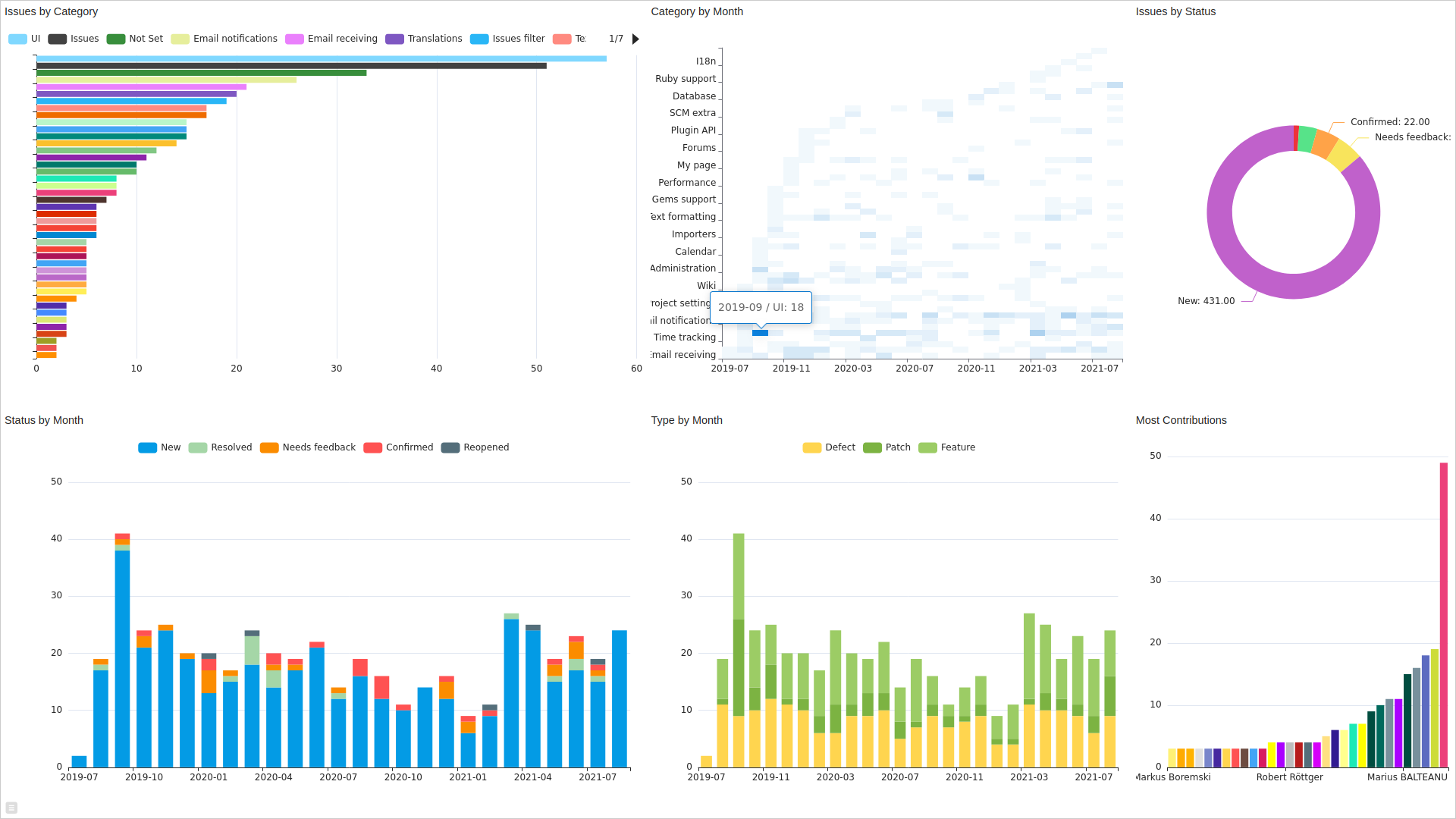 💭 Would you like to go over this topic with an instadeq specialist?
📅 Book a Call Free of Charge
Files used in this demo:
Right click on the links above and select Save link as... or similar
The files above were created using a script, you can get it here: Redmine Issue Fetcher
Check the Readme for instructions on how to use it.
If you want to explore and modify the results create a new card, switch to the Examples tab on the top and select the 🐞 Redmine Issues JSON Dashboard from JSON File example.
It will load the complete example in a new deck, you can then load the JSON file to populate the charts.
You can click here to load the Redmine Issues Dashboard Deck in a trial session, notice that if shared it won't load the data since trial sessions don't support persistent channels.