While researching for the next post about No-code History I came across something more people should know about.
The Sharp 3 Dimensional Spreadsheet Organizer from 1990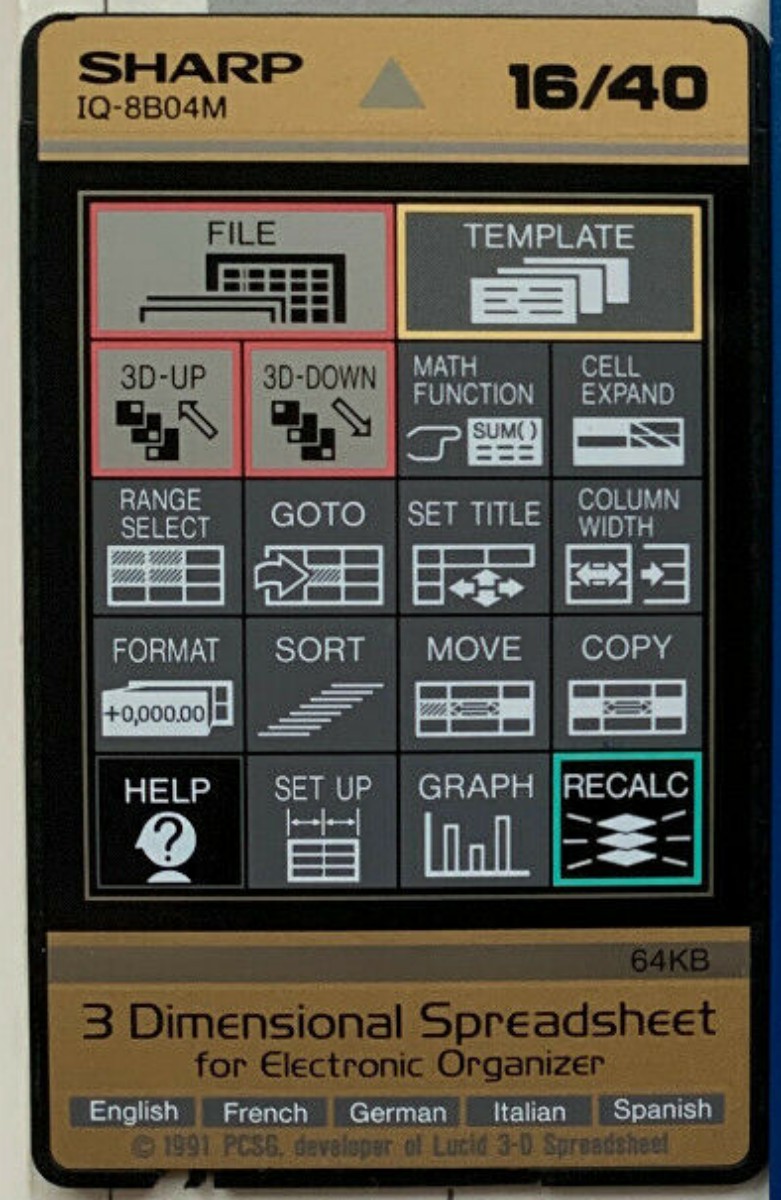 From the Manual:
Whether you are a financial executive, a salesman, an entrepreneur, or just someone who needs to handle numbers, you will find Spreadsheet IC Card an indispensable tool.

It allows you to carry the power of a desktop PC spreadsheet in your pocket.

Also, you will find Spreadsheet IC Card very easy to use because:

18 dedicated keys allow you to execute the functions with just one keystroke. Moreover, because the names of the functions are printed on the keys, you do not have to memorize anything.

3-D feature enables you to access and manipulate a large amount of data on a small screen.

Help key permits you to get assistance while you are on the road.

Built-in templates help you quickly tap the power of Spreadsheet IC Card to gain greater control over your day-to-day finances and sales calls.

Lotus 1-2-3 and Lucid 3-D compatibility lets you transfer Lotus 1-2-3, Lucid 3-D, or compatible worksheets between the Organizer and a PC at your office or home (by using the Spreadsheet Link program).

We truly believe you will enjoy using Spreadsheet IC Card the same way PC customers enjoy using the Lucid 3-D spreadsheet.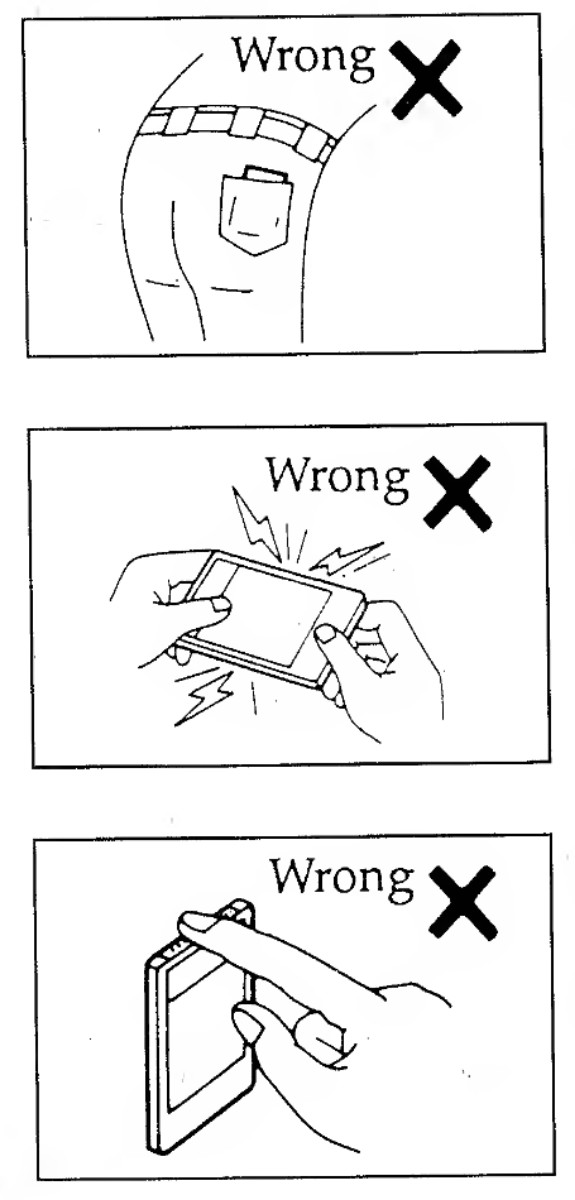 It seems there were a couple of them: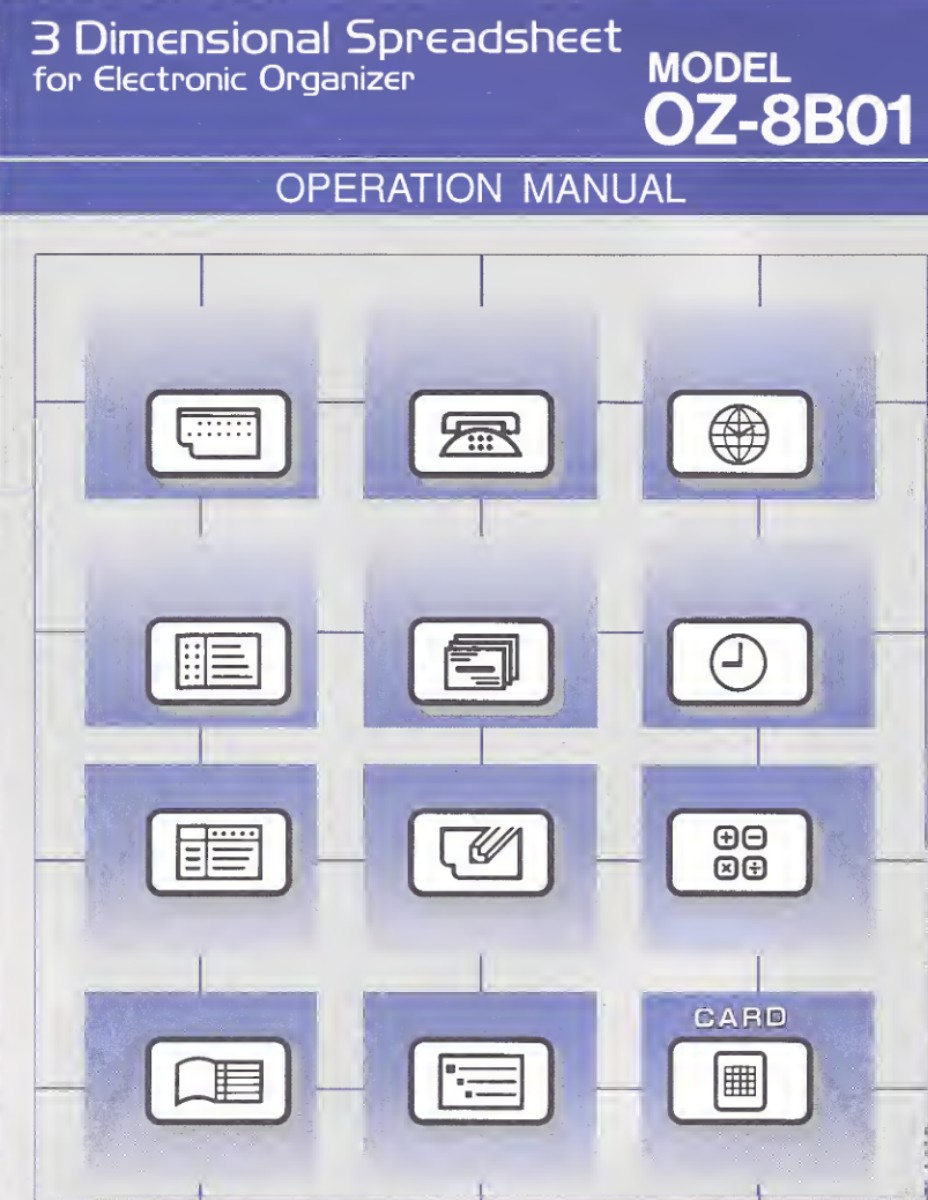 Resources: